System Height:
The Qwick system is available in 5 heights. Select the graphic based upon the system height that you purchased.
Width:
The Qwick system is a modular system built in sections just under 1m wide as it's designed to fit in shell scheme and space only. For ease of use we have rounded the sizes up to a metre.
Inner or Outer Channel:
Each aluminium pole has two channels (or grooves), the inner or outer channels. These channels are designed to give you full control over your graphics and help plan for the future.
An example for when these channels would be used: for show A you have a 5m space and for show B you have 4m space. You may decide to print a 4m graphic and a 1m graphic to make up the 5m. When it comes to show B, you leave the 1m graphic behind and reuse the 4m graphic.
Contact one of our specialists for advice on inner or outer channels.

Silicon Edge Fabric Graphics
Silicone Edge Graphics (SEG) are printed fabric graphics with a thin silicone beading sewn around the edges that fits easily into the channel of a tension frame system.
SEG Fabric displays are currently the top choice for large format signage applications in event, retail and exhibition environments. The super smooth finish and luxury look of printed fabric brings images to life, but without the hassle and struggle of rigid signage.
Seamless finish
Easy to transport 
Crease free
High resolution print for a photo-quality finish
Quick and easy to install and remove
Wrinkle-Free Appearance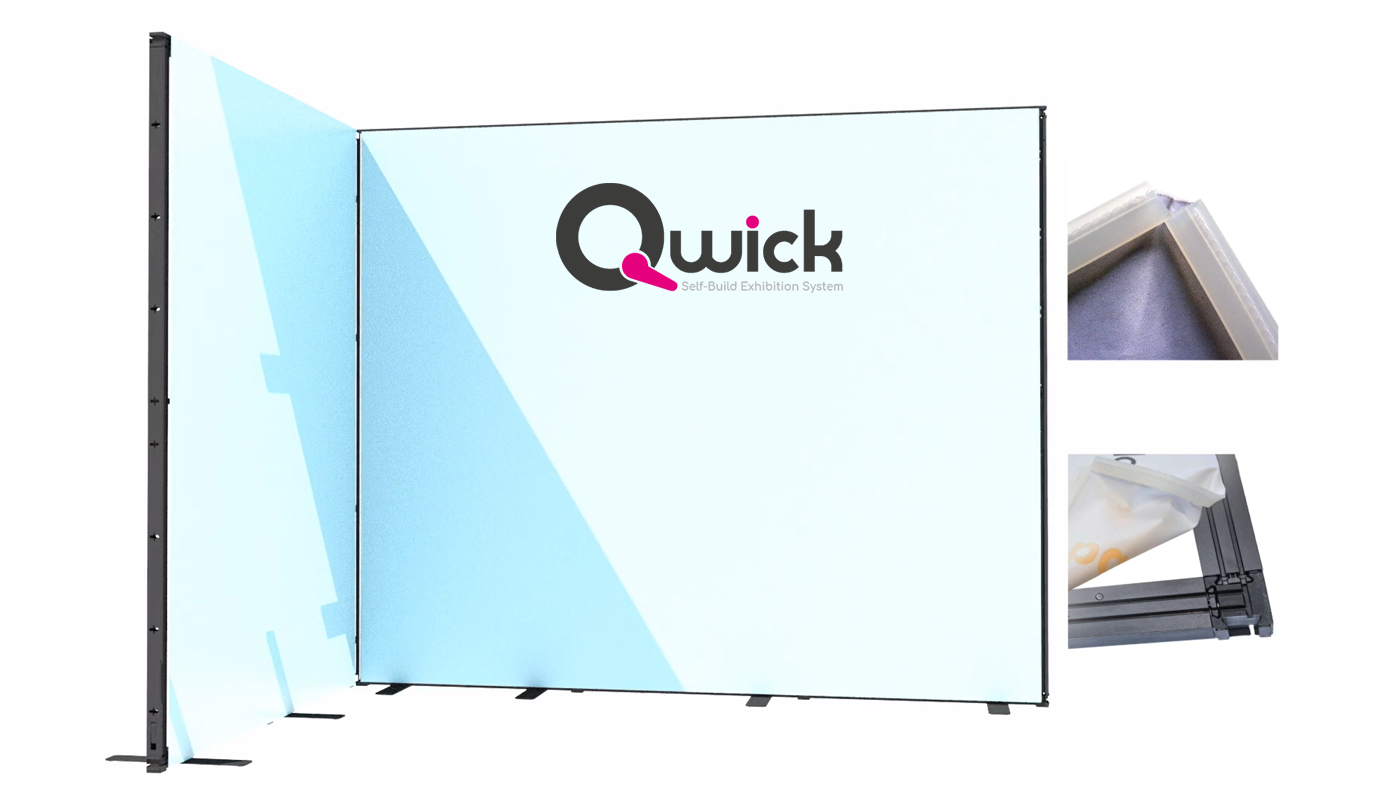 Seamless Finish
High-quality graphic without seams or borders.
Easy to Transport
Fold graphics and transport between events.
Crease Free
The tension stretches the fabric for a smooth finish.
Re-Usable
Reuse the graphic time and time again.
Easy to Install
Push the silicone into the grooves on the frame.
Less Visible Frame
See more of the seamless graphic and less frame.
High Resolution
Dye sublimation is used for photo-quality print.
Easy Care
Wash the graphic ready for your next event. 
How it works
The silicone edge is sewn directly around the fabric used. The framework that comes with SEG fabric exhibitions stands have specific grooves to act as a channel for this silicone. 
When you attach the graphic to the frame, the silicone is pushed into this groove to tension up the fabric which makes it completely smooth.
The result is a slimline frameless appearance that enhances the look and feel of branding.
Inner to Inner / Outer to Outer Channels
Each aluminum pole has two channels (or grooves). When installing the graphic, it's important to know the lay out of your stand to determine whether you require inner to inner or outer to outer graphics. 
This feature gives you ultimate flexibility when it comes to reconfiguring the display and is extremely cost-effective as you can reuse it time & time again.
Huge Range of Accessories for that Custom Look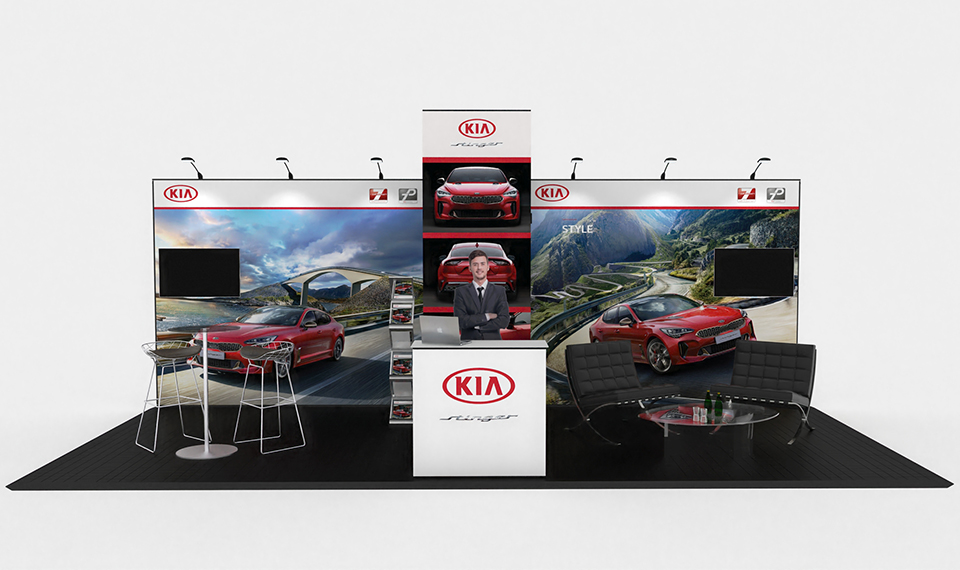 Silicon Edge Graphics | For a professional appearance
LED lights | For added visibility
Integrated TV Mount | Add moving images by adding a TV
Counters | With internal storage and shelves assembled in exactly the same way as the stand itself
Storage Cupboard | With door for somewhere to keep all your literature and extras
Integrated Shelves | For product showcase or under TV for keyboard and mouse.  Add as many as you want to any part of the stand
Peg Boards | For displaying product on hooks
Garment Rails | For hanging clothing items
Qwick Flooring | Hard-wearing with a professional appearance
NOTE:  AV equipment and furniture NOT included