Bar Box | BIG
Double the size of the Bar Box but still only on 1 single pallet.  Wide range of configurations.
Reconfigurable into multiple shapes
East to store and transport
Very durable
Modern, stylish appearance
See Prices
What is QUBE Event Furniture?
The QUBE range of event furniture is a high quality, extremely durable and versatile range of event furniture which is uniquely designed to pack down into easy to transport pallet sized boxes.
The QUBE range has the cool urban feel of pallet furniture but is actually made from the highest quality materials and has the added feature of being significantly smaller to transport and store than pallet furniture.
Reconfigurable
East to store and transport
Very durable
Modern, stylish appearance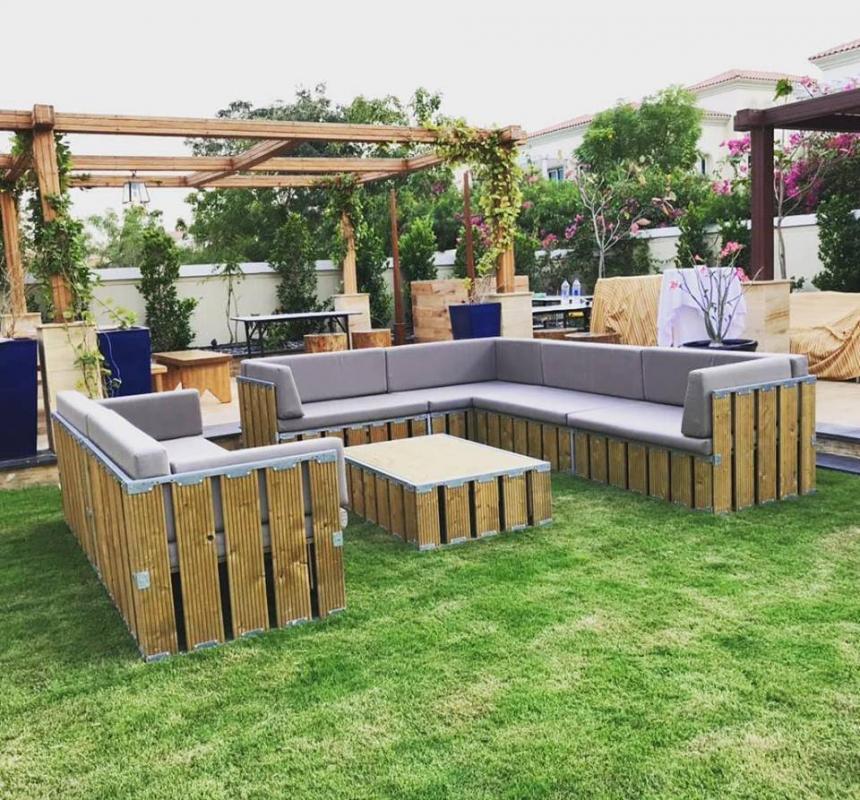 Reconfigurable
Easily change shape
Lounge box > 12 layouts
Bar box > 8 layouts
Storm Proof
High quality treated wood
Sunbrella fabrics
Leave out in all weathers
Tool-Less Installation
No tools required
Simple clip in system
Installed by anyone
Easy Transport & Store
Custom transport box
Fits perfectly
Pallet sized box
5 Reasons to Use Qube Event Furniture
Its very easy to transport and store
It can be reconfigured making it useful at virtually any event
Its very well made and therefore can stand the test of most events
It looks great!
Its weather proof