Kit 25 Description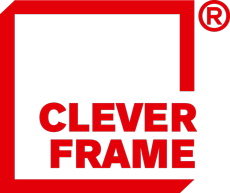 CleverFrame | Build Almost Anything Yourself
The CleverFrame self build exhibition stand system is the most advanced yet simple to install self build exhibition system available today.  Almost anything can be achieved with this system but without the need for tools or stand builders.
Take control of your exhibition or event and reduce cost significantly by buying your own exhibition stand system to reuse time and time again.
Self build by virtually anyone in minutes NOT hours!
NO tools required for any parts
Easy to change the graphic
Professional appearance without the cost
Fully reconfigurable | Change the shape and size to fit your requirements
Easy To Assemble
No Tools required
Simple clamp fit connections
Non crease fabric graphics
Simple slot in accessories
Easy to Transport
Fits into virtually any car
Wheeled cases as standard
Lightweight fabric graphics
Compact volume
Reconfigurable
Reconfigure to fit any size
Up to 4m in height
Split into multiple stands
Can be branded both sides
Re-Usable
Easy change fabric graphics
5 year parts warranty
Re-use frame for many years
FREE redesigns available
Versatile
Shell scheme or space only
Retail & shopping centers
Office or reception backdrops
Conference displays
Easy to Store
Packs down into small space
Store in virtually any office
Crease free graphics
Use it instead of storing it
FREE Design Service
Custom designed to you
3D renders provided
Simple brief process

FREE redesigns for LIFE
Installation Service
Install service if required
UK and European venues
Experienced team of fitters
Installation training available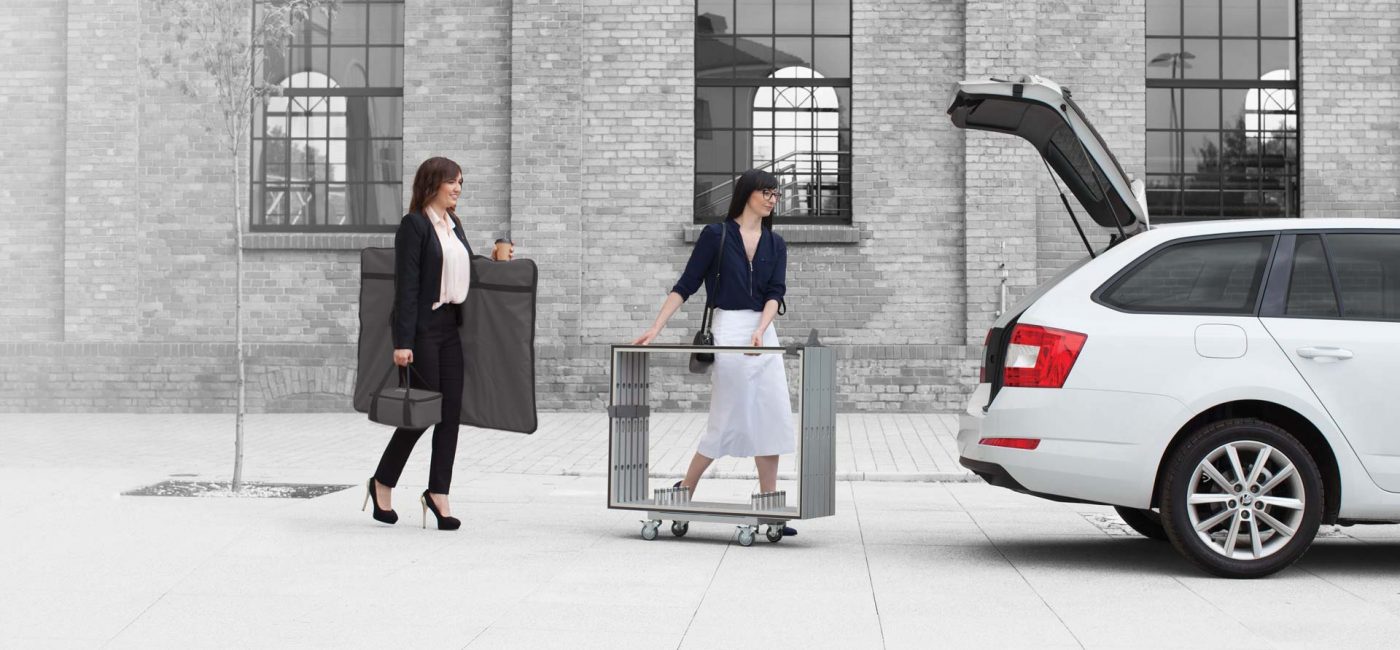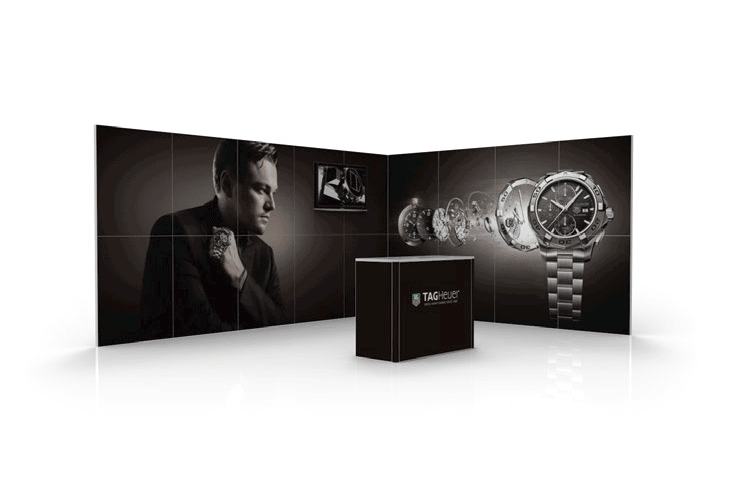 Infinitely Reconfigurable
The CleverFrame system can be reconfigured into almost unlimited number of layouts and sizes.  The simplicity and modualrity of the system means that whatever size or shape you need, it is usually achievable.  Even if you 
12 frames = 80+ layouts
18 frames = 100+ layouts
24 frames = 150+ layouts
Reconfigure it almost infinitely
FREE Re-Designs for LIFE
The CleverFrame system can be reconfigured yourself, however to help you we provide a free redesign service for life.  So whenever you need your system to fit a different shape or size, then give us a call and we will provide you a design, using your equipment, to fit your new layout.
We can design from a submitted brief
Send us a drawing or sketch
We will design something to fit your next event
Take your existing kit and show you what's possible
FREE Custom Design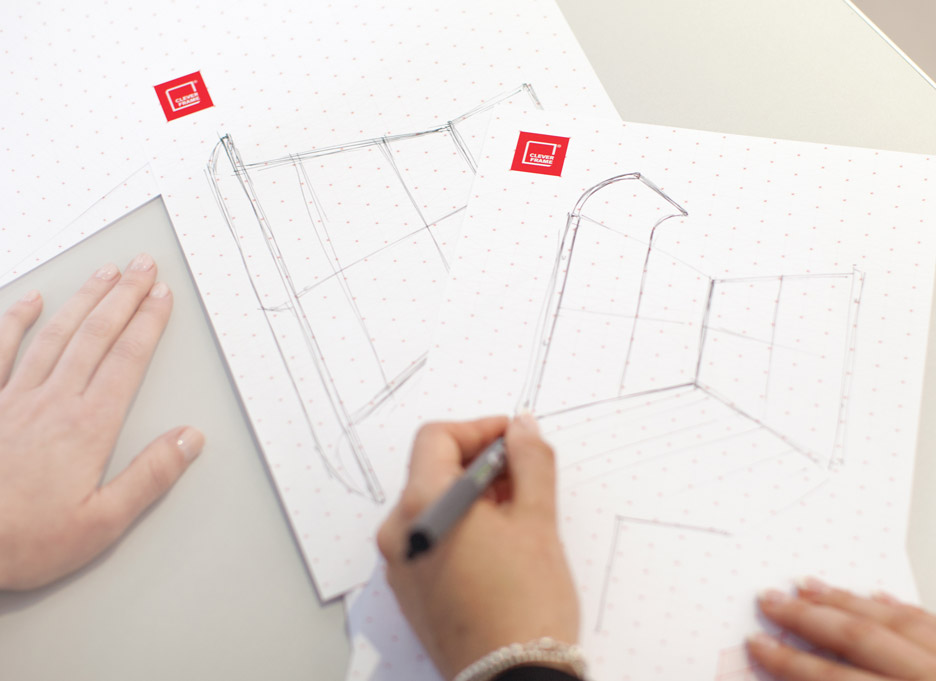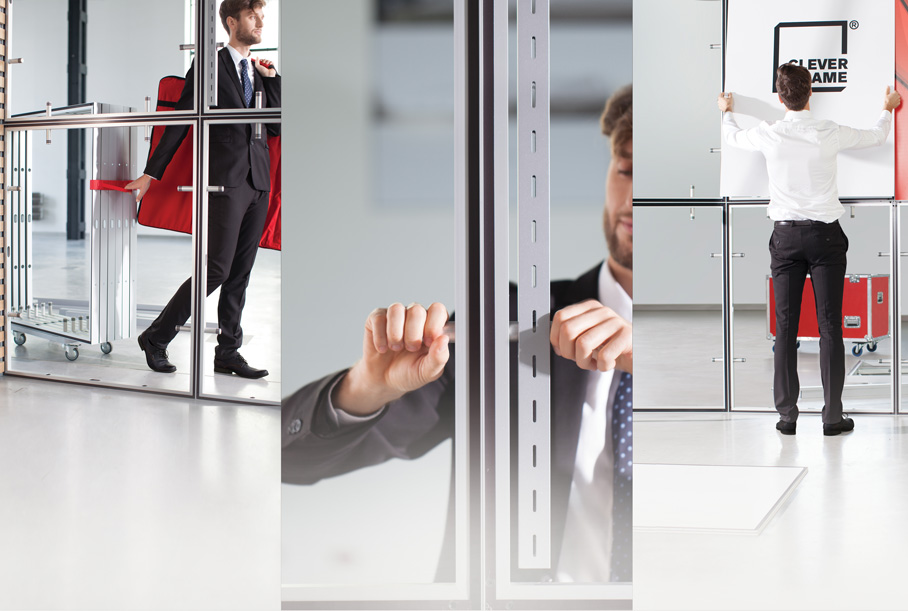 Hand Delivery + Installation Training
Whilst we are confident that anyone can install our systems straight out of the box, we also understand that there are some circumstances where some training may be desirable.
We offer a hand delivery service where one of our team will deliver your stand and will then guide you through a setup at your offices (subject to the appropriate space).
01733 306308
5 Reasons to Buy CleverFrame Self Build Exhibition Stand System
It's much better value than exhibition stand hire
It look like a professionally built system
You can re-use it time and again as many times as you like
It's is really easy - often less stressful than managing a build team
You can use it at your exhibitions but also back at the office or any other event