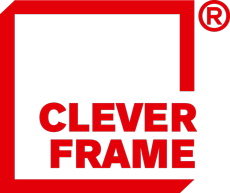 CarXPO | Designed for the Automotive Industry
The CarXPO system provides a full 360 degree solution, from flooring, to backdrop, to info posts plus much more.  And it's totally portable and quick to assemble.
The CleverFrame CarXPO system is perfect for displaying vehicles in your dealership and other places such as shopping centres and events venues. The ability to freely exchange graphic panels at a low cost allows you to use the CarXPO for a long time in countless venues.
Self build by virtually anyone in minutes NOT hours!
NO tools required for any parts
Easy to change the graphic
Professional appearance without the cost
Fully reconfigurable | Change the shape and size to fit your requirements
Perfect for dealerships, exhibitions, brand activations and promotions
Ideal for cars and trucks