Exhibition Stands in West Midlands
Are you struggling to sort through the bewildering array of available options? Innov8 Displays is a leading exhibition stand provider with a difference.
If you're a promoter or a business owner, you may be familiar with the many challenges of using traditional exhibition stands. Many business promoters find these displays to be extremely expensive, difficult to transport and time-consuming to set up and adjust.
At Innov8 Displays, we want to make it easy for you to promote your business effectively. We provide a range of innovative display solutions that allow promoters to focus on connecting with their customers, rather than wasting valuable time and money on outdated products.

Click here to view all exhibition stands
Why should you choose our exhibition stands in West Midlands?
Our range of self-build exhibition stands are simple to assemble, professional and extremely cost-effective. The stands can be easily transported from event to event and are highly durable and reusable. It's a unique and effective alternative to the expense and hassle of regular stand hire.
Further benefits of choosing Innov8 Displays include:
Award-winning exhibition stands and displays
Product ranges exclusive to Innov8 Displays
Warranty backed quality on all products
5* customer service and installation support
Lowest price guarantee
What types of exhibition stands are available?
Our 6 self-building products provide a vast range of professional options to promote your brand in West Midlands.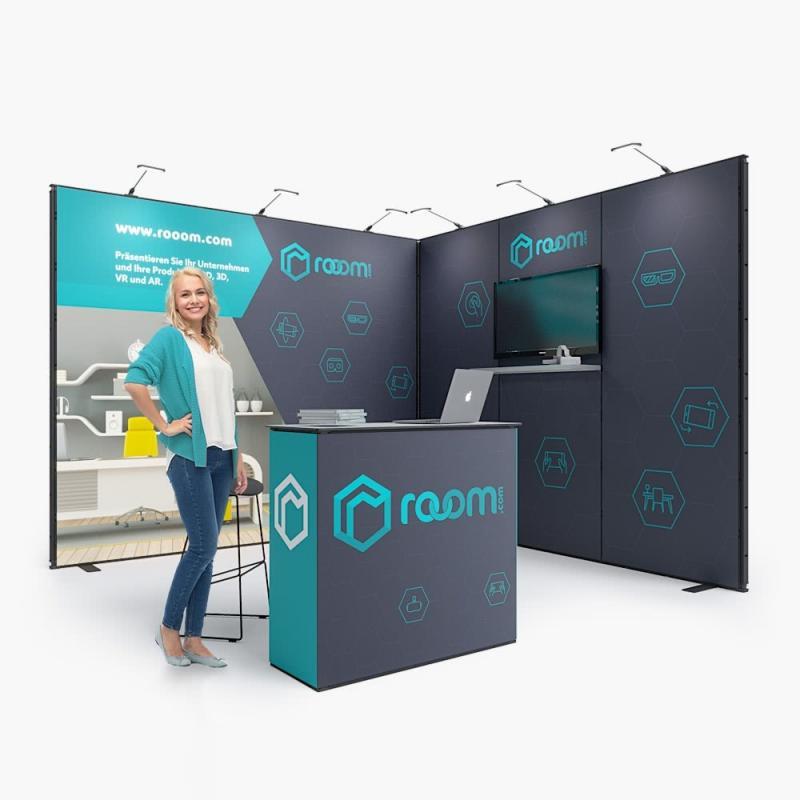 QWICK
QWICK is a simple yet highly professional exhibition stand suited for a wide range of business applications. It only takes minutes to assemble and is reconfigurable to suit the size of your room or pitch. It's easy to store and doesn't require any tools to set up.
See all 18 kits and find more about Qwick Self-Build Exhibition Stands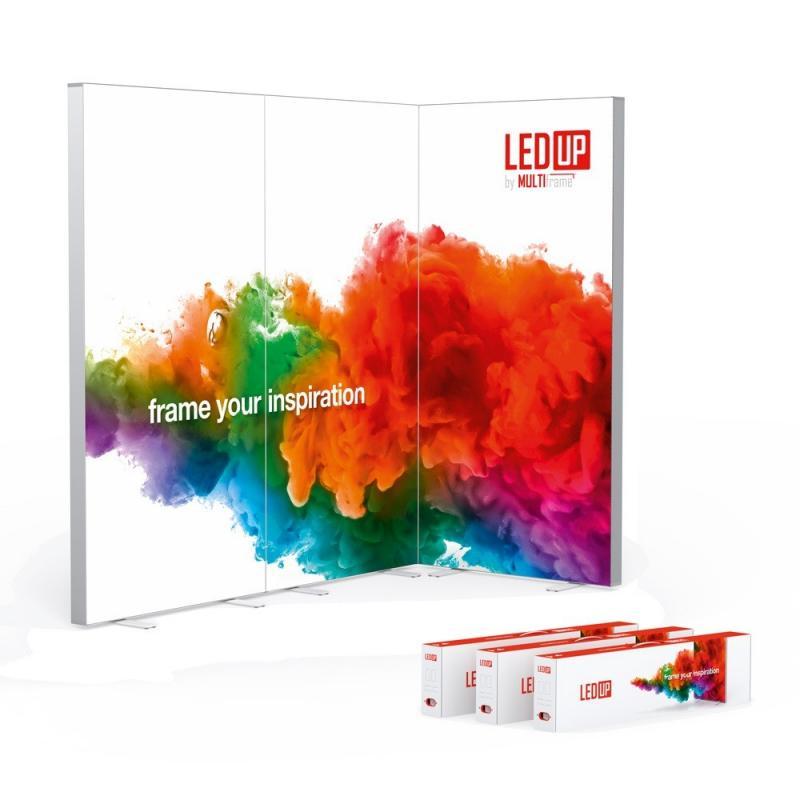 LED|UP
LED|UP is the world's first truly portable lightbox solution. This "lightbox in a box" illuminates your images with super-bright LEDs that are sure to capture the attention of your audience. The lightbox divides into smaller LED modules which are highly beneficial for easy transportation and greater customisation.
Find out more about LED|UP Lightbox Display In A Box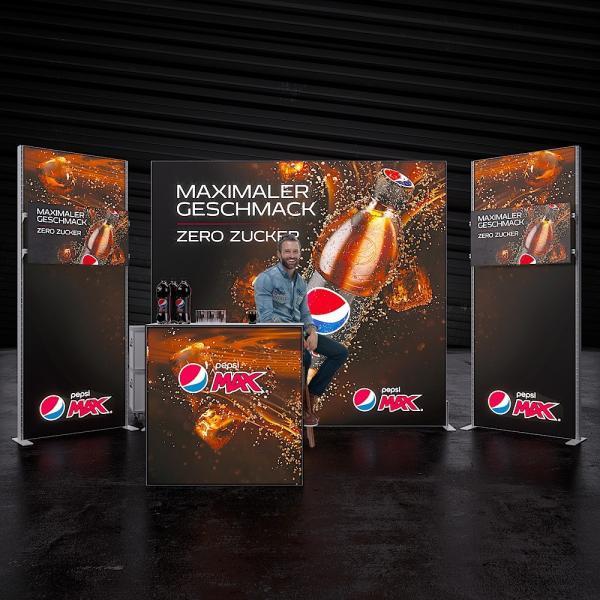 Lumin8 Modular
The Lumin8 Modular is a sleek and professional backlit exhibition system. As with every stand that we sell, each graphic design is highly personalised to you. With the option to add accessories including garment rails, shelves and counters, this stand is a perfect choice for retail promoters.
See all 18 kits and find out more about Lumin8 Modular Backlit Display Stands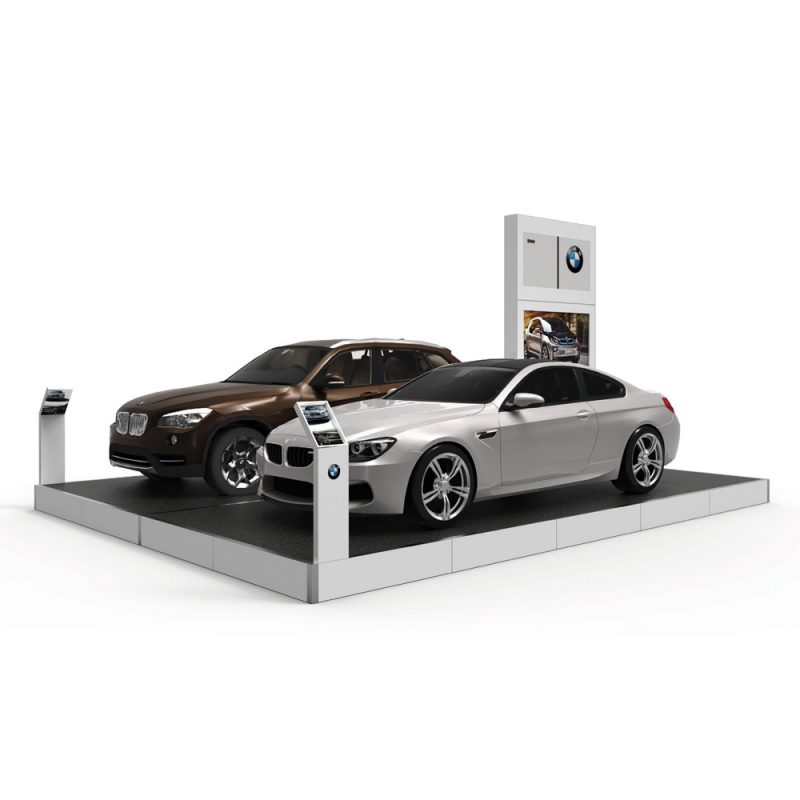 Clever Frame
The Clever Frame stand provides maximum adaptability, flexibility and customisation to suit your individual needs. The range of Clever Frame products provides a huge variety of specialist options for promoters from car demo stands for the automotive industry to bar stands for hospitality services.
See all 30 kits and find out more about Clever Frame Exhibition Stands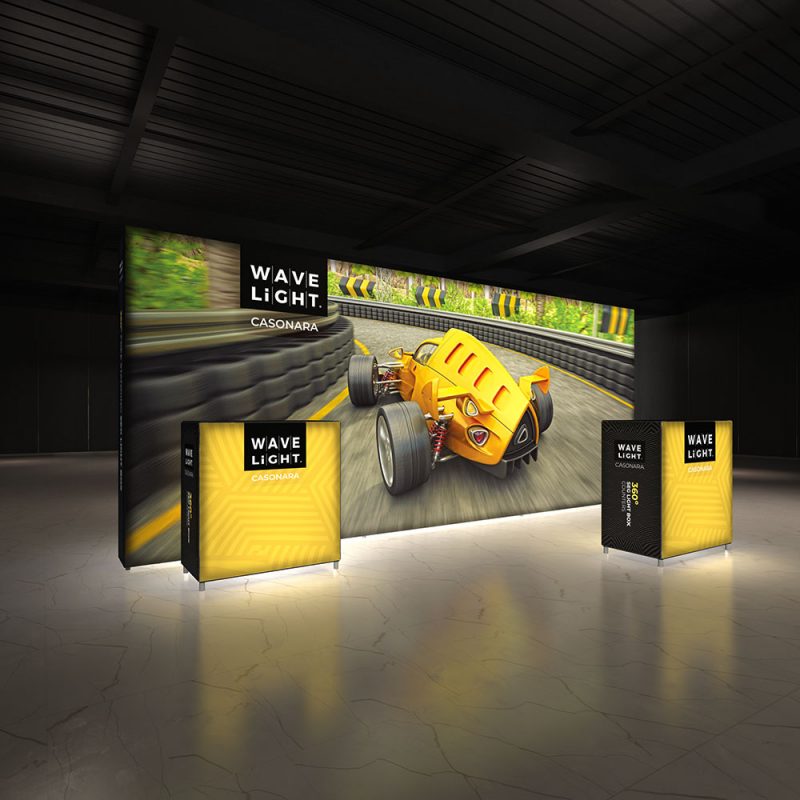 WaveLight
With fabric graphics, inflatable walls and sturdy lightboxes available, WaveLight products suit a wide variety of exhibitions and promotional events. A key feature of many WaveLight products is 360-degree illumination, allowing customers to notice your brand from every direction.
See all products and find out more about WaveLight Illuminated Display Stands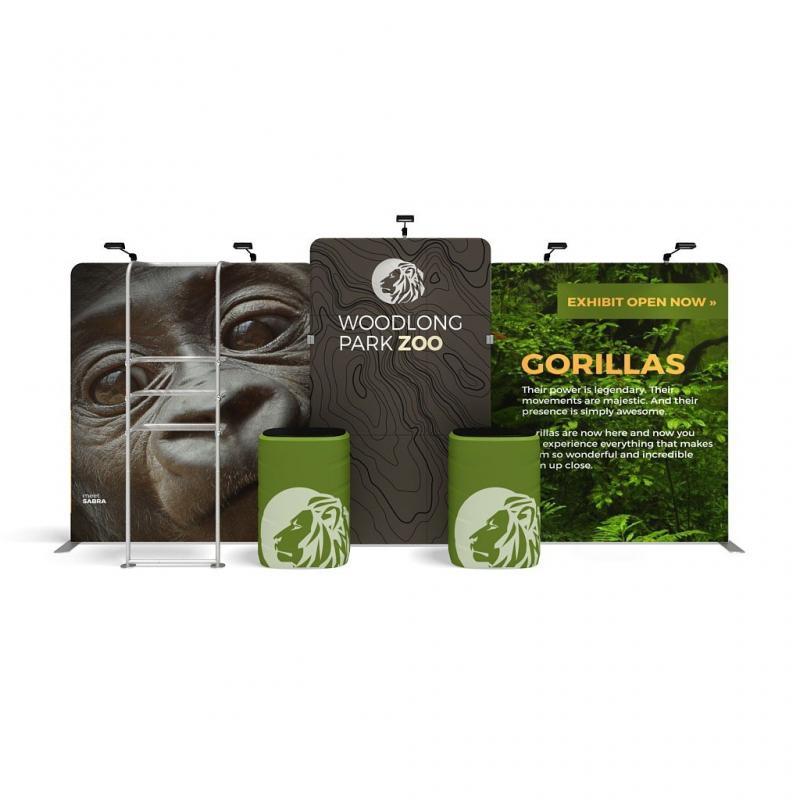 FabTex Modular
FabTex Modular is a versatile yet straightforward fabric display stand. Each section of the display is broken into modules that are easily transported, assembled and reorganised. It's an adaptable, all-purpose choice for promoting your business effectively.
See all 15 styles and find out more about FabTex Modular Exhibition Stands
How can I get in contact about the exhibition stands in West Midlands that you offer?
Would you like to gain a better understanding of the services we provide? You can get in touch by phone on 01733 306 308 or by using our online contact form.
At Innov8 Displays, we're happy to share our many years of experience to help you discover the ideal exhibition stand. Our team is ready and available to advise you on which exhibition stand would be most practical for your situation and budget. We very much look forward to hearing from you.