5×5 inflatable event tent
For side walls, windows and entrances click here.
For visors click here.

What is the AirMachine Inflatable Event Tent?
The AirMachine inflatable event tent is an exceptionally high quality inflatable event tent with a striking appearance and is extremely easy to put up and take down.
Inflates in minutes
Very Lightweight
Sealed air | no continuous fans required
Fully customisable
Available in 6 sizes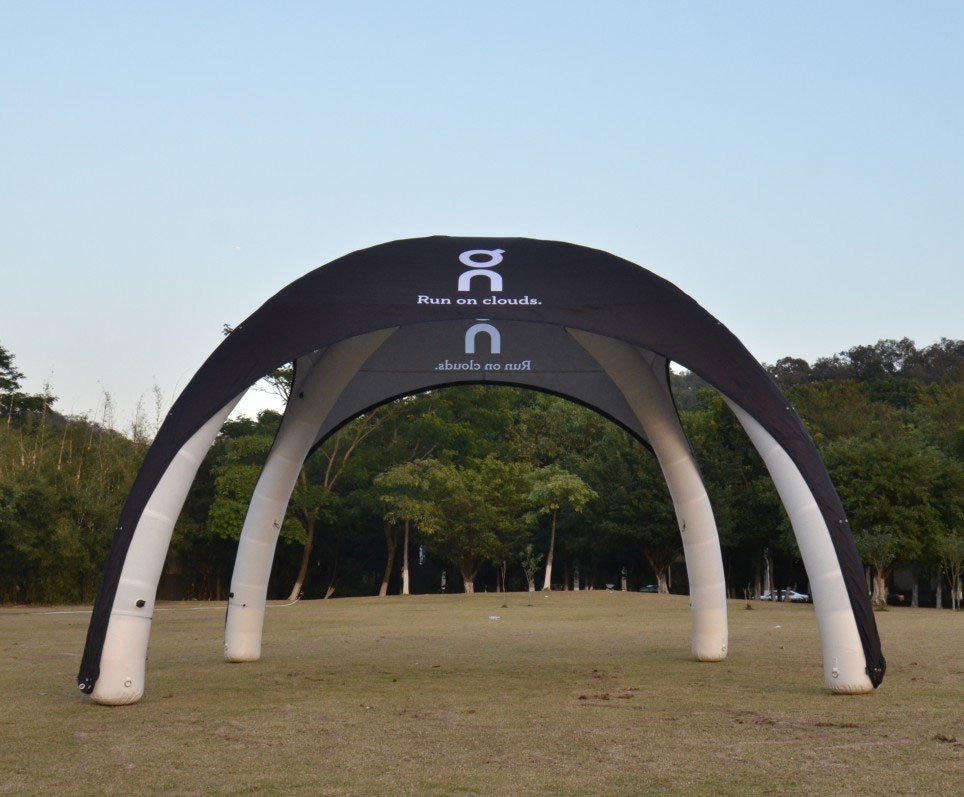 Lightweight
From only 13KG
Easy to carry
Convenient to move around
Inflates Quickly
Inflates in under 5 mins
Quick to unpack and pack away
Deflates in minutes
OnePUMP System
Simply pump up one leg
Time saving and easier
Can repair legs individually
Customisable
Can be printed all over
Huge range of accessories
Make it your own
3 Week Delivery
Custom made in Europe
Fastest delivery time
Often under 2 weeks
Attract Attention
Unique style attracts attention
Get noticed
Be remembered
Connectable
Connect any sizes
Create villages
Connect and use separately
Easy
Simply open and inflate
Virtually anyone can do it
Easy to transport
Flame Retardant
B1 fire rated materials
Flame retardant
Internationally accepted
UV Resistant
Material SPF50
Colour fast coloured fabrics
High quality UV inks
Waterproof
Fully water tight structure
Vulcanised roof seems
Zipper gutters
Wind Resistant
Tested to 60 km/h
Streamlined
Must be properly anchored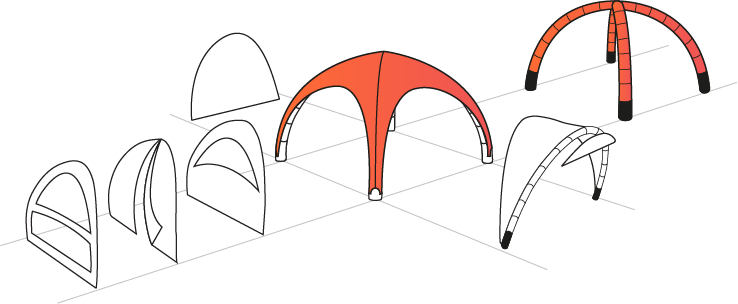 Huge Range of Options
The AirMachine event tents come with a huge range of options and accessories.  A range of sidewalls, lighting, ballast, branding options, visors, the options are endless.
5x sidewall options available
6x sizes available
Plain colours and printed options