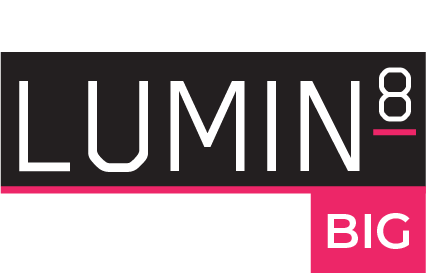 The Largest Seamless Graphic Lightbox
Discover new dimensions with Lumin8 Big! With a height of up to three meters and at five meters wide, the Lumin8 Big is not only the largest portable lighting box on the market, but its modular system facilitates a multitude of application and design options. 
Supplied in award-winning packaging, the Lumin8 Big is quick to assemble, ultra-bright and stays in pristine order when transported and stored.
Largest lightbox - up to 3m tall and 5m wide
Ultra bright, integrated Osram LED lights
Seamless, bright and eye-catching graphics
Self build by virtually anyone in minutes
Packs down perfectly into small award-winning packaging
Easy to change the stretched fabric graphic
Simply add extension modules to extend the height and width of the display at any time
Suitable for exhibitions, retail and showroom
Ultra-Bright Lightbox Display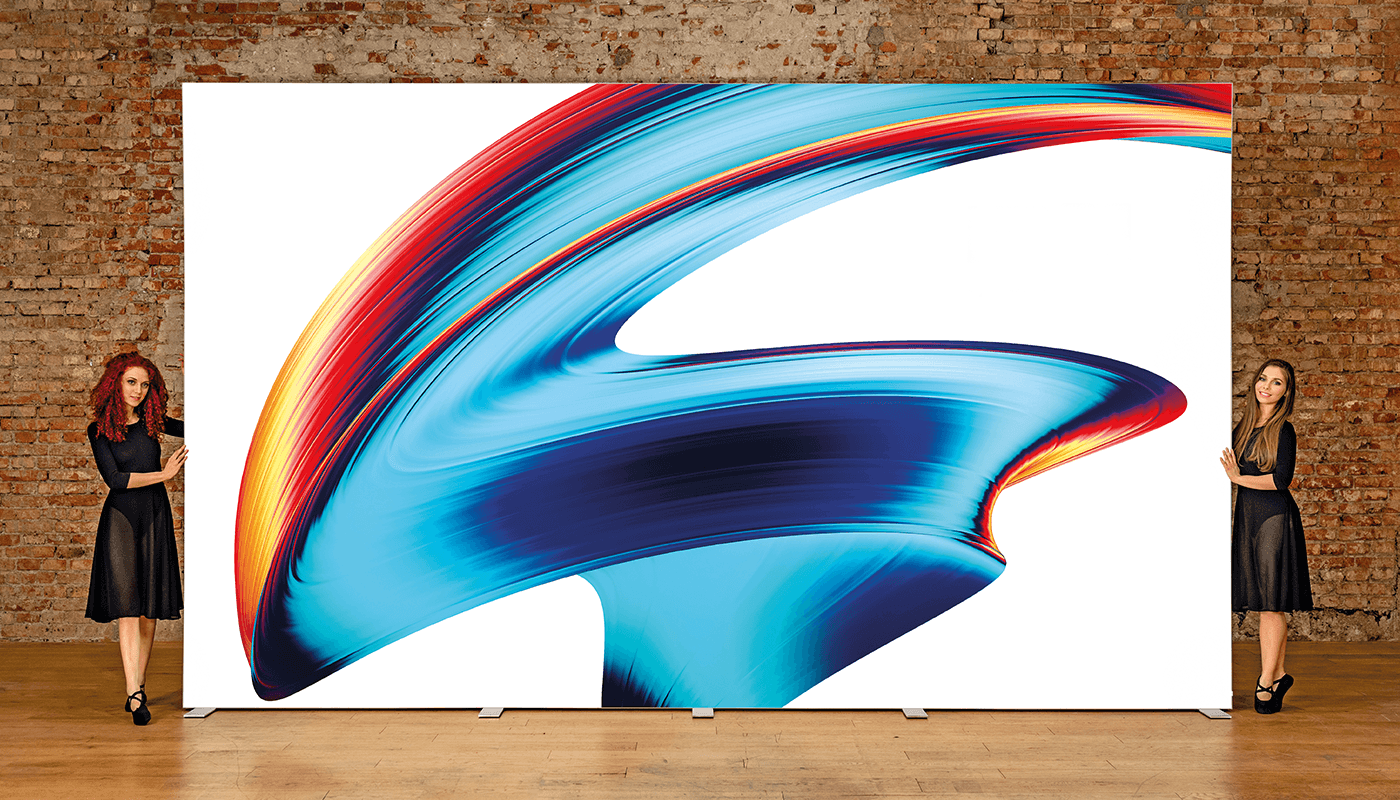 Easy To Assemble
No tools required
Simple wing nut connectors
Non crease fabric graphics
Slot in side panels
Easy to Transport
Fits into virtually any car
Hard carry case as standard
Lightweight fabric graphics
Compact volume
Ultimate Flexibility
Extend the height and width at any time
Reconfigure to fit any space
Connect in a straight line or at an angle
Fix TV to the frame
Re-Usable
Easy change fabric graphics
5 year parts warranty
Re-use frame for many years
Simply add/remove frames
Versatile
Shell scheme or space only
Retail & shopping centers
Office or reception backdrops
Conference displays
Easy to Store
Packs down into small award-winning space
Store in virtually any office
Crease free graphics
Use it instead of storing it
LED Technology
OSRAM LEDs
Even brightness across all areas
Guaranteed reliability
Super bright lighting
What's included?
Lightbox frame
OSRAM lights
Award-winnning packaging
Silicon edge graphics
1 System, Multiple Possibilities
Not only is it easy to assemble yourself, but you can also reconfigure it to almost any combination, meaning that it can fit virtually any exhibition stand space or event space that you attend, making it a very cost-effective solution.
Reconfigure to virtually any size and shape
Big seamless graphic up to 5m wide and 3m tall
Infinitely connect together to create the ultimate display
Simply add extension modules to extend the size of your display
Versatile | Perfect For:
The versatility of the system creates maximum value and return on investment as it enables you to utilise the system in a huge array of ways.  Re-use the system as is or split and reconfigure it into smaller units and use in multiple locations.
Shell scheme exhibition space
Space only exhibition stands
Retail displays and shopping centres
Office or reception backdrops
Conference displays