Banner Stands
Simply Engaging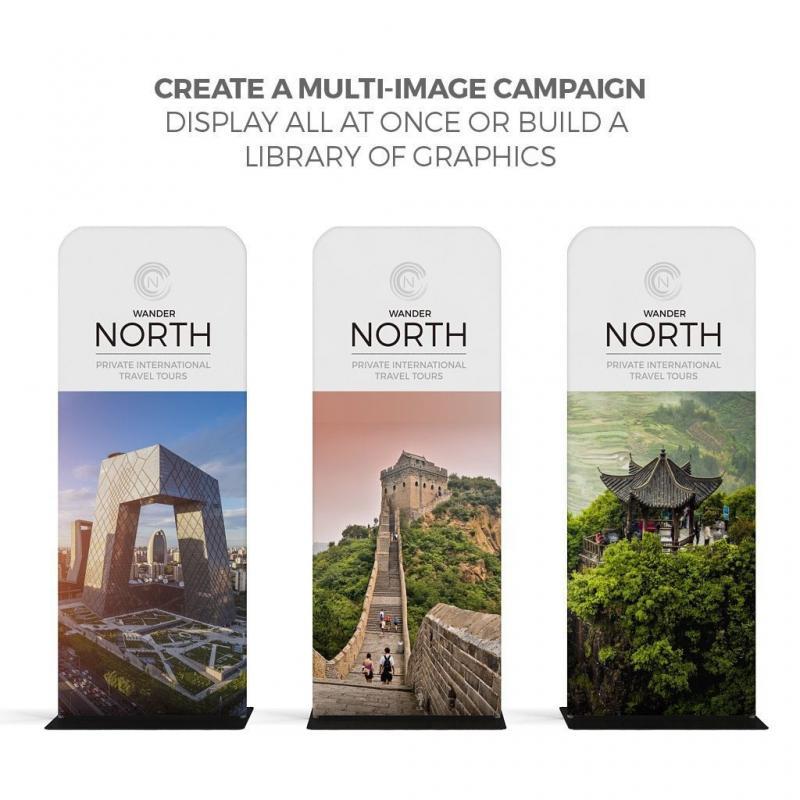 Innov8 Displays' banner stands are an innovatively sleek way to present your brand and engage with potential customers. The FabTex material used for these display stands will not crease over time. This is because, with a unique 'pillow case' style fitting, this is impossible. Graphics will remain perfectly straight and without curls, meaning that your brand's message will not be obscured, nor your branding diminished.
Vibrant graphic fabric for brand message
No visible seams or panel joins
Discreet and stylish bases
Hidden, high quality zipper
Display Durability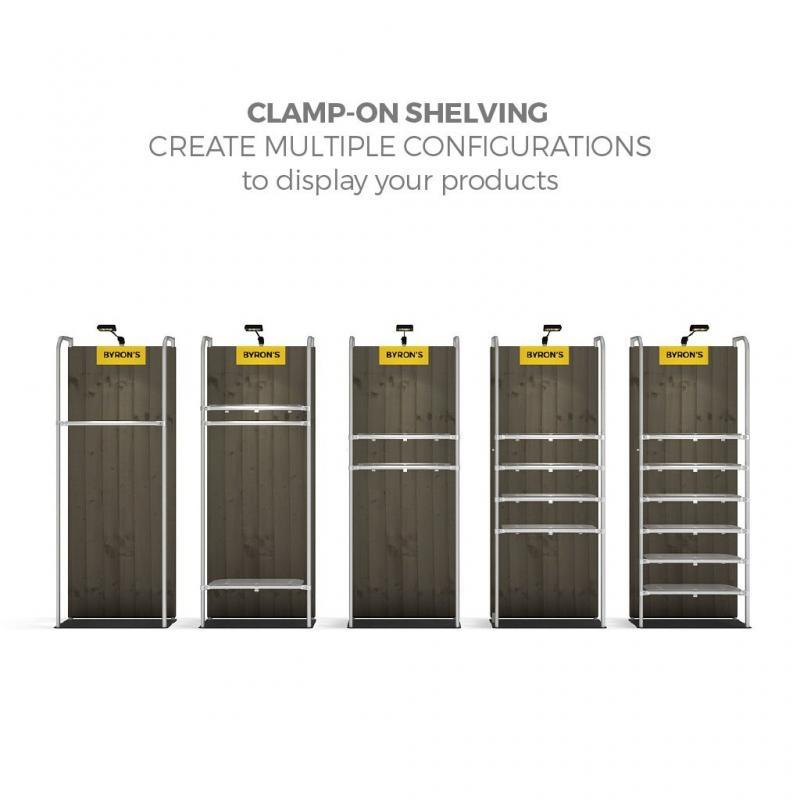 From their simple aluminium framing and sturdy base, to their durable FabTex material, our banner stands are made to last. Without the range of moving parts and mechanisms of traditional pull up banner stands, the risk of mechanical faults is removed. The fabric graphics of Innov8 Displays' banner stands are also protected by their accompanying soft moulded carry case, meaning that designs will not become damaged when moved.
LIFETIME warranty
Strong and lightweight aluminium frame
Premium YKK zipper
Washable and reusable fabric
Graphic tightly covers the frame, meaning no dents or creases
Assemble in Minutes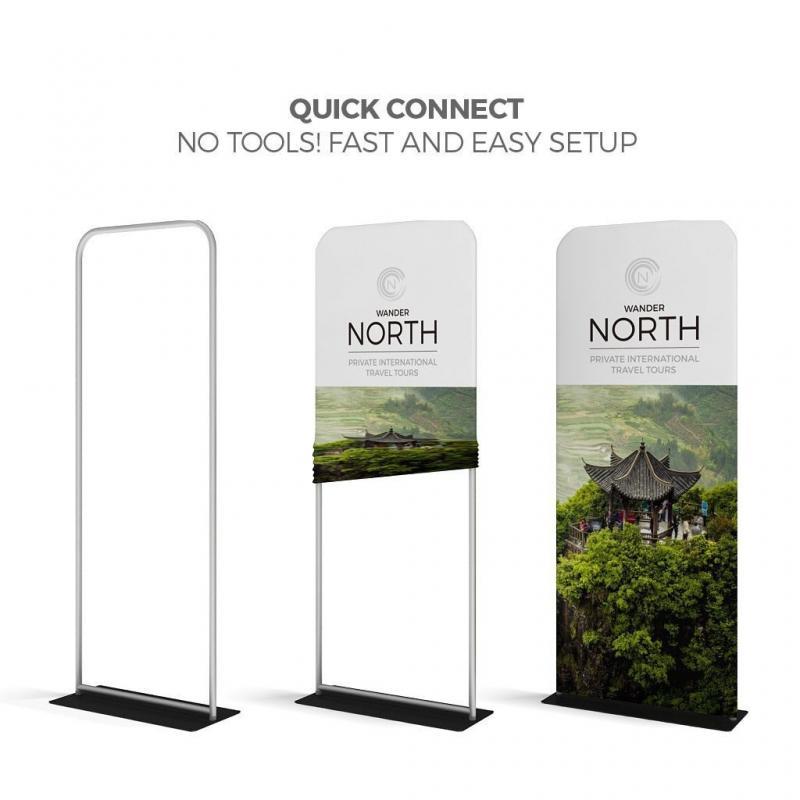 Putting up one of Innov8 Displays' banner stands takes only a matter of minutes. The innovative push-button frame and simple pull over graphic fabric makes assembly as straightforward as it is quick. Their lightweight and compact design also means that they can be easily transported, meaning that they can be used in a variety of settings.
Simple to carry with included soft moulded case
Fits easily within any car for transport
Assemble in less than 3 minutes
Change graphic without taking apart
Concise and straightforward instructions on every box
Customisable Designs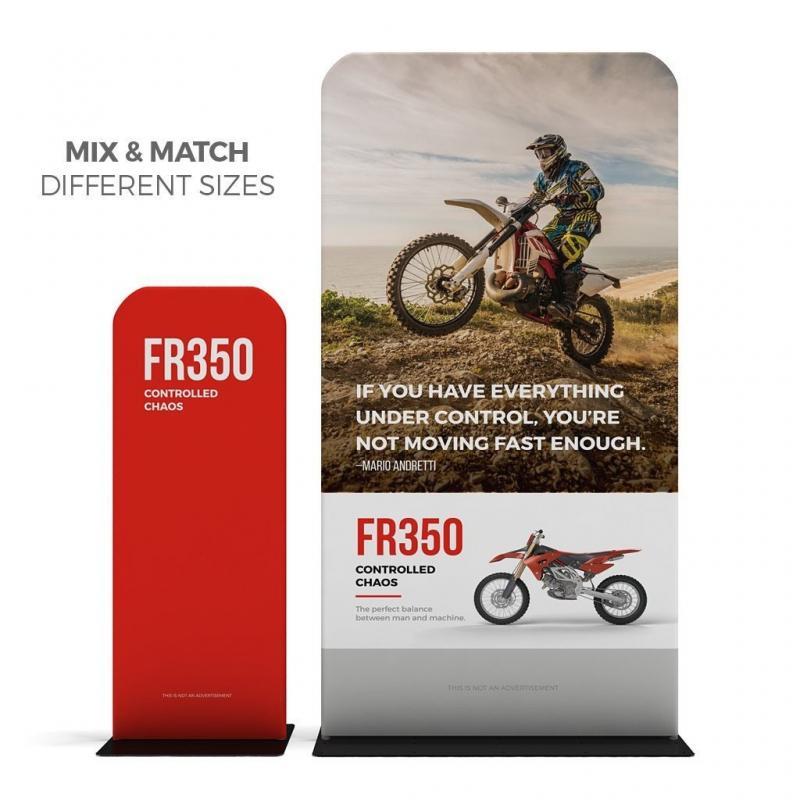 Innov8 Displays' banner stands come in a wide range of designs that can also be further customised to your brand's particular requirements in a variety of ways. From extras, such as lighting and promo kits, to more practical elements, such their height, our banner stands can be suited to any setting.
Single or double sided graphics
LED lamps can be added for darker environments
Option of square or rounded corners
Promo kit extra to display merchandise or catalogues
5 Reasons You Should Use Banner Stands
Lightweight and compact for ease of transport
They are a simple and sleek way to get your brand noticed
Simple to carry and change design for repeated use
Multifunctional with easily-added extras
Significantly better overall quality than traditional roller stands